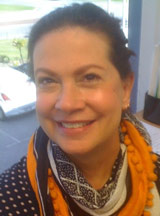 Patricia Robertson
MPsych (Clinical) MAPS
Perth Psychologist
Patricia is a Clinical Psychologist who is experienced in the assessment and treatment of depression and mood disorders, panic and anxiety, obsessions and compulsions, anger issues, sexual problems, addictions, relationship problems, post-traumatic stress, and deliberate self-harm. Patricia understands the many problems that can arise as a result of trauma, childhood abuse, stressful life circumstances and transitions, having worked with people who have experienced childhood and adult trauma, abuse and neglect. Patricia has worked extensively with victims of sexual abuse and assault, and has experience in supporting victims and their families through reporting procedures and the Court process.
Patricia works with clients to build resilience and self-worth, achieve life goals, improve communication, heal strained relationships, and resolve grief and loss. She provides therapeutic interventions and assessments with clients applying the strategies and principles of Cognitive Behavioural (CBT), Dialectical Behaviour Therapy (DBT), Mindfulness, Schema Focused Therapy (SFT), Interpersonal Therapy (IPT), Attachment Theory, and Body Focused Therapy. Patricia accepts referrals for adolescents, adults and couples.
Articles written by Patricia that are available on this website include The Consequences of Anger & Understanding Anger.
Memberships
Member Institute of Clinical Psychologists (WA)
Member Australian Psychological Society
Fellow APS College of Clinical Psychologists
Member APS Child Sexual Abuse - Treatment, Research, Prevention Interest Group
Registrations
Psychology Board of Australia (AHPRA) - Registered Psychologist
Endorsement: Area of Practice - Clinical psychology
Contact Details
Phone: (08) 9409 5563
Email: patrilee@optusnet.com.au

Patricia Robertson works from Wangara Psychology Services
Wangara Psychology Services
3/7 Prindiville Drive
Wangara WA 6065